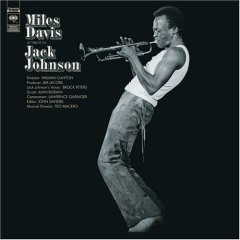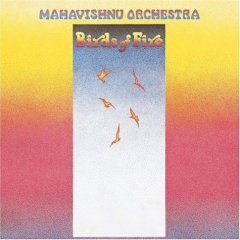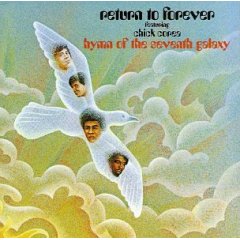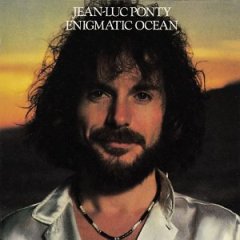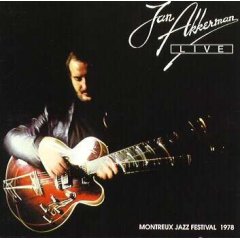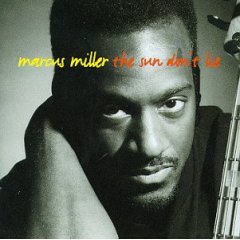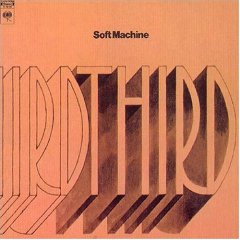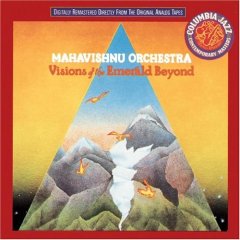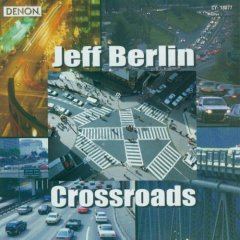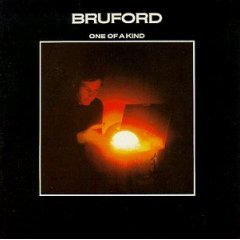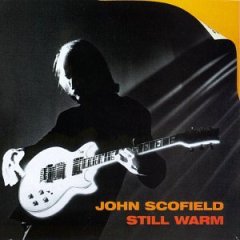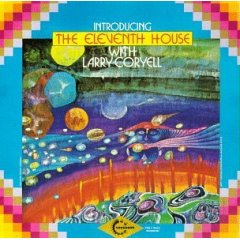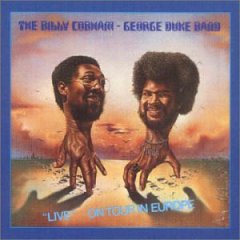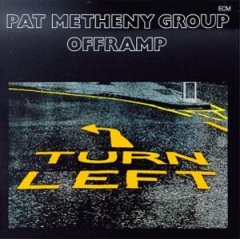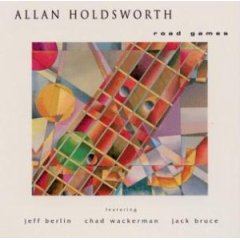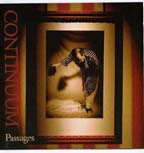 A History of Jazz-Rock Fusion
The Miles Alumni
The Next Generation
European Jazz-Rock
The Sixties
Beginnings
To many jazz aficionados in the sixties, the death of John Coltrane in 1967 came to be associated with a crisis in jazz itself. Since its birth in the ragtime of the 1890's, jazz had been undergoing an evolutionary progression characterized by increasing sophistication in the use of harmonic, melodic, and rhythmic concepts that in many ways paralleled the much slower evolution of European classical music. Jazz had progressed from Dixieland in the century's teens on through swing in the thirties , bebop in the forties, cool, hard bop and modal in the fifties, and finally the free jazz developed by John Coltrane and other avant-garde performers in the early sixties. It seemed that musicians had exhausted the resources of conventional tonality and were becoming absorbed in a new freedom that seemed incomprehensible to many listeners.
At the same time, rock music was becoming increasingly popular and many younger jazz musicians, having been raised with the music, began incorporating elements of rock into their jazz performances. This integration was a natural one for both jazz and rock musicians since jazz and rock share many of the same roots: worksongs, the blues, gospel, and rhythm and blues.
One of the first jazz musicians to attempt this integration was guitarist Larry Coryell who, along with Bob Moses and Jim Pepper, formed the Free Sprits in 1966. This was quite possibly the first jazz-rock group. Another trailblazer was flutist Jeremy Steig who formed a jazz-rock group in 1967 called Jeremy and The Satyrs. Other pioneering groups include: vibraphonist Gary Burton's quartet, reed player John Handy's quintet, pianist Mike Nock's Fourth Way, saxophonist Charles Lloyd's quintet, saxophonist Michael Brecker's and trumpeter Randy Brecker's group Dreams, and the British group Soft Machine.
Simultaneously, rock musicians were beginning to incorporate elements of jazz into their music. Rock groups such as Cream, The Jimi Hendrix Experience and The Grateful Dead began experimenting with extended free-form improvisation while other groups such as Blood, Sweat and Tears and Frank Zappa's Mothers of Invention directly borrowed harmonic, melodic, rhythmic and instrumentational elements from the jazz tradition. Frank Zappa, in particular, played an important role in this period. His album Hot Rats, released in 1969, foreshadowed many later developments in both jazz and rock.
Miles
Between 1967 and 1968, protean trumpeter Miles Davis, who had been instrumental in the development of several important jazz movements and styles including be-bop, cool and modal jazz, began to feel a need for change in his music. He had been listening to Jimi Hendrix, James Brown and Sly Stone and had developed a desire to move towards a less abstract, more guitar oriented sound. He was also becoming interested in the new sonic possibilities offered by electronic instruments.
His first move in this direction was the album In a Silent Way released in 1969. This album featured performances by Joe Zawinul, Chick Corea, and Herbie Hancock on electric piano, John McLaughlin on electric guitar, and Tony Williams on drums.
Six months after recording In a Silent Way, Miles recorded what was to become the defining document of the jazz-rock movement, Bitches Brew. Released in 1970, Bitches Brew became the fastest selling album in jazz history. With its mixture of jazz, rock and electronics, it inspired countless imitations.
---
The Seventies
The Miles Alumni
In the 1970's, the development of jazz-rock was carried forward in large part by former members of Miles Davis' various groups. Most notable of these were Tony Williams, Chick Corea, John McLaughlin, Wayne Shorter, Joe Zawinul and Herbie Hancock.
One of the first Miles alumni to strike out on his own was drummer Tony Williams who joined the Davis band in 1963 at the tender age of 17. In 1969 he left Miles to form a jazz-rock group called Lifetime. This groundbreaking group included fellow Miles alumnus John McLaughlin, Cream bassist Jack Bruce, and keyboardist Larry Young. Unfortunately, the original group was dogged by bad luck and mismanagement and broke up shortly thereafter. Tony Williams continued to record and tour with several incarnations of Lifetime including a version featuring the mercurial British guitarist Allan Holdsworth. Although he never achieved the level of success that some of his fellow Miles alumni enjoyed, Tony Williams and his group Lifetime nevertheless influenced a generation of musicians.
In contrast, keyboardist Chick Corea, who started working with Davis in 1968, became one of the most successful jazz-rock artists of the '70's and '80's. After leaving the Davis band in 1970, he experimented briefly with free-jazz in Anthony Braxton's group Circle, and recorded an album with saxophonist Stan Getz. In 1972, he formed Return to Forever (RTF), an electric jazz-rock group that enjoyed great success in the '70's. The original RTF consisted of , in addition to Corea , bassist Stanley Clarke, drummer Airto Moreira, singer Flora Purim, and saxophonist Joe Farrell. The music produced by this quintet was a delightfully light, airy mixture of jazz and Brazilian rhythms. Later incarnations of the group were more rock oriented and featured performances by electric guitarists such as Bill Conners and Al DiMeola. Other members of RTF included drummer Lenny White, singer Gayle Moran, and drummer Steve Gadd. After RTF broke up in 1980, Corea concentrated on acoustic piano for time before returning to jazz-rock in 1986 with his Elektric Band.
Another Miles Davis alumni who achieved great success is guitarist John McLaughlin. After his stints with Davis and Tony William's Lifetime, McLaughlin created the Mahavishnu Orchestra. Formed in 1971, this group was one of the most influential and successful jazz-rock units in history. The original group featured fellow Davis alumnus Billy Cobham on drums, Jerry Goodman on violin, Jan Hammer on keyboards, and Rick Laird on electric bass. They performed a heady mixture of jazz, rock, blues, and Indian modalility, achieving a greater degree of musical integration than had hitherto been observed. Characteristics of the band's sound include: the use of intricate rhythms and complex time signatures; the use of Indian rhythmic and melodic elements; the use of electronics, including the synthesizer; the extensive use of group interplay; and the use of elevated volume as an integral musical element. Due to internal conflicts, the group disbanded in 1973. In 1974 McLaughlin formed a new, larger Mahavishnu Orchestra featuring violinist Jean-Luc Ponty and vocalist Gayle Moran. After this second group disbanded in 1975, McLaughlin formed an acoustic group composed of Indian musicians called Shakti. Other projects in the '70's included jazz-rock performances with his One Truth Band and acoustic performances with guitarists Al DiMeola, Paco De Lucia, and Larry Coryell.
Equally innovative and influential as the Mahavishnu Orchestra was the group Weather Report formed in 1970 by Miles alumni saxophonist Wayne Shorter and keyboardist Joe Zawinul. The original group also featured Miroslav Vitous on bass, Alphonse Mouzon on drums, and Airto Moreira on percussion. The group went through many personel changes in its sixteen year existence and progressed from the open, loose style that characterized its sound in the '70's to a more structured, compositionally oriented style in the '80's. Throughout this time, however, several elements remained constant: a penchant for group improvisation; a sophisticated use of electronics; and a deep respect for the jazz tradition. In 1976 the virtuosic electric bassist Jaco Pastorius joined the group. His deep, growling bass sound, along with the organic synthesizer sonorities of Zawinul, defined the group's sound in the '80's. The composition "Birdland" on the album Heavy Weather became a virtual anthem for jazz-rock enthusiasts in the '70's.
Keyboardist Herbie Hancock, who left the Davis band before the recording of Bitches Brew, began his explorations of the new jazz-rock territory with an album called Crossings in which the sounds of electronic keyboards (electric piano, Mini Moog, and Melotron) were intermingled with the sonorities of traditional jazz instruments (saxophone, trumpet, trombone and flute). Financial difficulties forced him to disband the group in 1973. Soon afterwards, Hancock formed a group featuring Benny Maupin on saxophone, Paul Jackson on electric bass, and Harvey Mason on drums that utilized funky, groove based rhythms such as those found in the music of rock performer Sly Stone. The band's pioneering first album, Headhunters, became one of the best selling albums in jazz history. The first song on the album, "Chameleon" became a hit single making Hancock a genuine superstar. Later jazz-rock albums recorded by Hancock in the '70's often included vocals and became much more pop-oriented.
Other Davis alumni dabbled with electronics and rock rhythms but never committed themselves fully to the new sound. Among these are pianist Keith Jarret, drummer Jack DeJohnette and saxophonist Dave Liebman.
The Next Generation
Many of the musicians who played in bands lead by the "Miles alumni" went on to form their own groups. These players combined what they learned in their leaders' bands with their own unique insights and idiosyncrasies to achieve new syntheses. Perhaps the most fertile of the early jazz-rock ensembles was Chick Corea's
Return to Forever which produced some of the most popular jazz-rock musicians of the '70's. Among the first to breakaway were Flora Purim and Airto Moreales, who after leaving the original RTF formed a variety of groups that continued and broadened the brazilian influenced sound of Corea's band. Guitarist Bill Conners and drummer Lenny White, who had been members of later RTF incarnations, also formed their own groups but met with limited success. Guitarist Al Dimeola went on to record a number of popular albums that featured Spanish influenced chord progressions, Latin American rhythms and performances emphasizing fast playing. Stanley Clarke's groups featured his fluid electric bass playing as well as a healthy dose of funk based grooves. Together with Jaco Pastorious, Clarke emancipated the bass from its traditional time keeping function and transformed it into a vehicle for solo expression.
John McLaughlin's Mahavishnu Orchestra also contributed new artists to the burgeoning jazz-rock scene. Prominent among these were Billy Cobham, Jan Hammer and Jean Luc Ponty. After leaving the original Mahavishnu Orchestra in 1973, Cobham began touring and recording under his own name. His first album ,"Spectrum", became a jazz-rock classic. Later bands featured keyboardist George Duke and guitarist John Scofield. Jan Hammer, who had played in Cobham's group, also recorded jazz-rock albums as a leader, though with less success. Violinist Jean Luc Ponty went on to record a series of high intensity, compositionally oriented albums that featured his heavily processed electric violin in a somewhat simplified Mahavishnu-like milieu.
Many of the members of Weather Report also went on to lead their own groups. Joe Zawinul's groups attempted to capture the spirit of Weather Report while the ensembles lead by Wayne Shorter and Miroslav Vitous reflected a more traditional approach. Later band members such as bassist Alphonso Johnson, drummer Alex Acuna, whose group Koinonia became very popular on the west coast, and bassist Jaco Pastorious also toured and recorded with their own bands. Most notable were Jaco Pastorious's projects, which featured his radically innovative bass playing in big band or smaller Caribbean tinged settings.
Other prominent jazz-rock artists and groups of the '70's include : the Brecker Brothers; Tom Scott and the L.A. Express; trumpeter Chuck Mangioni; guitarist John Abercrombie; keyboardist John Serry; saxophonist John Klemmer; trumpeter Bill Chase; guitarist Pat Martino; and most significantly, guitarist Pat Metheny.
Metheny is one of the most important figures to emerge from the jazz-rock movement in the '70's. His musical career began when he joined vibraphonist Gary Burton's band in the early '70's at the age of 19. By the time he was 30, Metheny had recorded numerous albums with his group, scored several movie soundtracks and garnered 3 Grammys. His group featured the mellow, dreamy sound of his guitar, the lush synthesizer stylings of Lyle Mays, and the melodic yet uncompromising musical pieces that were to become his trademark.
The colossal success of Herbie Hancock's album Headhunters set the stage for the rise of a sub-genre of jazz-rock that emphasized funk and other dance inspired rhythms. Some were drawn to this style by the suppleness and drive of the rhythms, some by a desire to reach a younger audience, and others solely by the prospect of selling more records. Included among the first group are: the Jeff Lorber Fusion; guitarists Lee Ritenour, Larry Carlton and Earl Klugh; the early Yellowjackets ; Seawind ; Shadowfax; and keyboardist Dave Grusin. Members of the second and third groups include: keyboardist Joe Sample's group the Crusaders; Spyro Gyra; keyboardist Bob James; saxophonist Grover Washington Jr.; guitarist George Benson; and the enormously popular saxophonist Kenny G..
The depths to which some jazz artists sunk in their quest for greater record sales is evidenced by the many albums produced in this period that superimposed emasculated "jazz" solos over barely disguised pop ditties. Even that dreaded of all musical genres, Disco, managed to rear its ugly head in some jazz albums of the middle '70's. In all fairness though, few jazz-rock artists were completely immune to the lure of success. Even Miles Davis could not have been oblivious to the differential between jazz record sales and rock record sales at the end of the sixties.
European Jazz-rock
The jazz-rock phenomenon in the '70's was not confined to the states. In Europe, jazz musicians also experimented with the integration of jazz and rock. One of the earliest attempts at this melding of genres was made by the British group Soft Machine. Propelled by the aggressive electronic keyboard playing of Mike Ratledge, Soft Machine produced an uncompromising brand of music that explored the furthest reaches of both jazz and rock. Other prominent British jazz-rock musicians include guitarist Philip Catherine and drummer Bill Bruford. Bruford, who had been a member of the popular progressive rock groupYes, performed and recorded with an ensemble that included British guitarist Allan Holdsworth and American bassist Jeff Berlin.
Well known jazz-rock musicians from Poland include violinist Micheal Urbaniak, violinist Zbignew Seifert and singer Ursula Dudziak. Dudziak often used her voice in the manner of an instrument, producing improbable sounding imitations of synthesizers and electric guitars. In Norway, guitarist Terje Rypdal combined the instrumental approach of John McLaughlin with elements of free jazz and modern classical music. French guitarist Bireli Lagrene, who had originally gained notoriety as a child prodigy who could uncannily imitate the style of Django Reinhardt, recorded and toured with bassist Jaco Pastorius. Swedish keyboardist Jacob Magnusson and Dutch guitarist Jan Akkerman, of the group Focus, were two other prominent European jazz-rock musicians from this period.
---
The Eighties and Beyond
Having reached its peak in the middle to late '70's, jazz-rock experienced a period of maturation in the '80's in which the experiments of the earlier period were fully developed and integrated into the main body of jazz. Many new artists emerged in this period adding to the many established players who continued to perform jazz-rock.
One of these established artists was Miles Davis, whose projects continued to attract musicians of the highest caliber. Other first generation jazz-rock artists who continued in the genre include Chick Corea, John McLaughlin, Joe Zawinul and Pat Metheny. After the demise of Return to Forever, Chick Corea began to concentrate on acoustic performances until 1986 when he formed the Elektric Band. This band featured John Patitucci on bass and Dave Weckl on drums, both of whom also formed their own ensembles. John McLaughlin's career followed a similar pattern. After a period of almost exclusive acoustic performances, McLaughlin formed a new Mahavishnu Orchestra that included Bill Evans on saxophone and Jonas Hellborg on bass. Afterwards he again focused on acoustic guitar playing, this time in a high energy trio that featured the Indian flavored drumming of Trilok Gurto. After the dissolution of Weather Report, Joe Zawinul continued to record and perform with groups in the Weather Report mold. Pat Metheny also carried on in the tradition of his earlier groups.
Bands lead by Miles Davis were especially fertile birthplaces for new jazz-rock artists. Among these are guitarist John Scofield, guitarist Mike Stern and bassist Marcus Miller. John Scofield is particularly adept at fusing the styles of jazz and the blues while Mike Stern's music and playing bring a rock sensibility to bebop. Marcus Miller's music combines the influence of Jaco Pastorious with an emphasis on groove based rhythms.
Although he had been a member of several ground breaking bands in the '70's, British guitarist Allan Holdsworth did not become a prominent force in jazz-rock until the release in 1982 of his second solo album entitled I.O.U. The music first showcased on this album is in many ways one of the most successful examples of the integration of rock and jazz. Holdworth's guitar playing on this album more often resembles the fluid phrasing of a saxophonist than the picking of a traditional guitarist. Spontaneous, complex, and aggressive, the drumming and bass playing on the album also defy easy categorization. Holdsworth subsequently released several well received albums during the '80's and '90's and remains one of the most innovative practitioners of contemporary jazz-rock.
Among the many other jazz-rock musicians who became known during the '80's and '90's are the following: guitarists Wayne Johnson, Bill Frisell, David Torn, Scott Henderson and Frank Gambali; and bassists Jeff Berlin and Flim Johnson. Also notable is the group Continuum.
---
The Legacy of Jazz-Rock
The effects of the jazz-rock phenomenon on the world of jazz were many and varied. Jazz-rock encouraged the dissolution of musical boundaries, introduced the use of electronic instruments and brought in new structural and harmonic elements. Unfortunately, it also encouraged crass commercialism and the worship of empty virtuosity. Nevertheless, the net effect has been one of emancipation and expansion as is exemplified by the various jazz related styles that developed from it. Included among these are Free Funk, World Music, New Wave, and No Wave. These styles all share jazz-rock's sprit of integration and expansiveness.
Though it never regained the popularity it enjoyed in the '70's, jazz-rock continues to be a viable mode of expression for many jazz artists and will undoubtedly continue to be one for many years to come.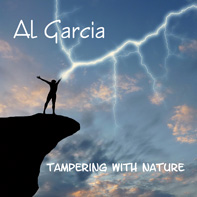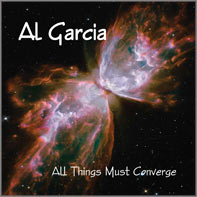 "Imagine a musician with equal facility on bass AND guitar. He plays guitar like Allan Holdsworth and plays bass like Jeff Berlin. Is he human? Is he from this planet"
--Prog4you.com (Jeffrey Ryan Smoots)

"...the music provides a depth of complexity that reaches far beyond most fusion that is being heaped out these days. At the point of this review, my feelings are that Al Garcia needs to be heard by the fusion circles that are existing today, this cd rates as some of the most well arranged instrumental music I have had the pleasure of musing over in recent years." -- Proggnosis (MJ Brady)
"...I can tell you that Al Garcia is going to be a household name within the fusion genre. He is one of the more proficient multi-instrumentalists I've had the pleasure of hearing. ...Al Garcia's guitar playing is very much on par with Allan Holdsworth and his bass playing could be compared to any one of the greats past and present. ...I would recommend that all fusion fans get Alternate Realities today. " -- Prognaut.com (Ron Fuchs)
---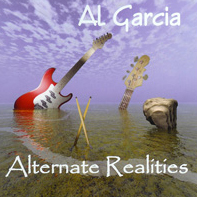 "What great music! I love your tone and touch and the ideas are wonderful -- beautiful, creative stuff -- and on both guitar and bass! Wow!"
- Michael Manring (Bassist Extraordinaire)

"A brilliant composer and guitar player, Al Garcia released what we can call an excelent example of jazz rock oriented fusion although the material on the CD goes beyond narrow classifications. Unexpected and stimulating, the music on "Alternate Realities" is a journey through the universe of jazz rock and progressive fusion blended by a master musician. From monumental compositions, lighting guitar solos, latin percussion interventions to sophisticated ethereal textures, this album has everything to delight fusion fans. "
- JazzWorldQuest.com

"... he weaves tasteful tendrils of fusion heat without kissing the sneakers of Jaco and Stanley. An excellent offering from an artist to watch."
- All About Jazz (Todd Jenkins)
"Rarely have I heard a musician that can double on the bass and guitar with the proficiency that I am hearing from Al Garcia... If you are a lover of the bass, jazzfusion, and Holdsworthian guitar, Al Garcia has a cd for you to check out..."
- Prognosis Web Site (MJ Brady)
---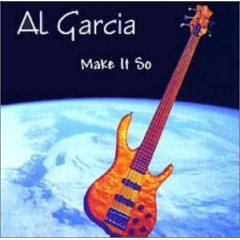 "Impeccable bass, soaring guitar, lush synth tones, ethnic percussion, and tasty drumming can all be found on Al Garcia's solo release Make It So. Al Garcia is a master bassist, and this is the best CD I have heard in quite a while... Ladies and Gentlemen, I am stunned. I cannot say enough good things about this CD. Buy it. Now!"
- Bassically.net (Scott Hubbell)
"Now, this guy has got to be one of the best-kept secrets in the bass world. Killer chops and with a flawless sense of understatement ... it is a simple fact that his album Make it So is, due to its many strengths, one of the best CD's we have yet encountered in this magazine's life to date. Highly recommended! "
- Bass Inside Magazine ( Warren Murchie)
"Make It So is one of those rare jazz albums with universal appeal. Al's playing is absolutely joyous. The positive energy he creates seems boundless. I recommend this album to all music lovers, from the hardcore jazzer to the hardcore rocker. It may sound sappy, but I don't care: this album will make you feel good... The album is of such even high quality that it's difficult to pick favorites. There are no stinkers on this album; you get great music from start to finish... The compositions communicate a joy, a love of music. The mood they convey is akin to that of Eric Johnson, Allan Holdsworth, and Jeff Berlin. Uplifting. Positive. Good, in the best sense of the word.
9.5 out of 10 Keyboards."

- Prog4you.com (Jeffrey Ryan Smoots)
---