Subscribe to our Email List to receive news about new Al Garcia music, videos, and performances.
---
"What great music! I love your tone and touch and the ideas are wonderful -- beautiful, creative stuff -- and on both guitar and bass! Wow!"
Michael Manring

"Al's playing is absolutely joyous. The positive energy he creates seems boundless. I recommend this album to all music lovers, from the hardcore jazzer to the hardcore rocker. It may sound sappy, but I don't care: this album will make you feel good... The album is of such even high quality that it's difficult to pick favorites. There are no stinkers on this album; you get great music from start to finish... The compositions communicate a joy, a love of music."
Prog4you.com (Jeffrey Ryan Smoots)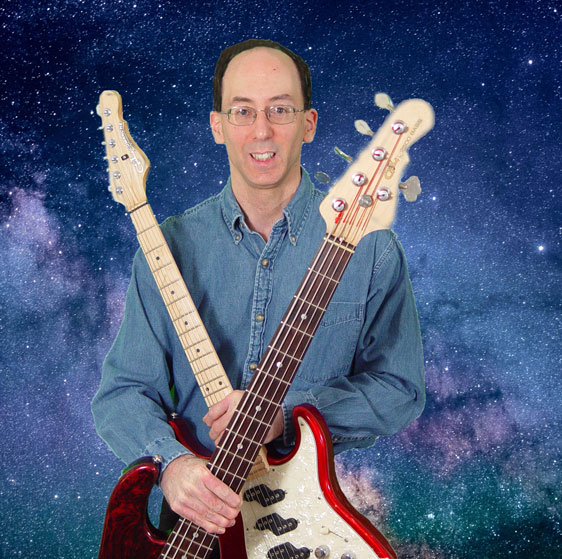 "If you are at all interested in the music of Allan Holdsworth, Frank Gambale, Jeff Berlin, Return to Forever, and the Mahavishnu Orchestra, you owe it to yourself to check out All Things Must Converge. Al Garcia is a musician of many talents, and they are fully on display here for all jazz-fusion fans to enjoy."

- SeaOfTranquility.org (Pete Pardo)
"Al Garcia is a master bassist, and this is the best CD I have heard in quite a while... Ladies and Gentlemen, I am stunned. I cannot say enough good things about this CD. Buy it. Now!"
Bassically.net (Scott Hubbell)
"Alfred's unique composing style incorporates classical elements with fusion chops, the end result sounding like a cross between Beethoven and Allan Holdsworth's I.O.U. His bass playing should appeal to fans of Jeff Berlin ... his guitar style might attract fans of Holdsworth."

Guitar Player Magazine
" Now, this guy has got to be one of the best-kept secrets in the bass world. Killer chops and with a flawless sense of understatement ... it is a simple fact that his album is, due to its many strengths, one of the best CD's we have yet encountered in this magazine's life to date."
Bass Inside Magazine ( Warren Murchie)
"...this is a great record, featuring beautiful guitar tones and often-breathtaking playing from beginning to end."
- Guitar Player Magazine (Barry Cleveland )

"Imagine a musician with equal facility on bass AND guitar. He plays guitar like Allan Holdsworth and plays bass like Jeff Berlin. Is he human? Is he from this planet?"
Prog4you.com (Jeffrey Ryan Smoots)

"Guitarist Al Garcia shows us that Fusion Jazz is far from dead... It is the kind of Jazz that will take you away on it's storied journey."
ContemporaryJazz.com